15000mAH Battery long lasting discharge

less noise and more power

Flash Light to hunt down dust
CANNED DUSTERS ARE OLD NEWS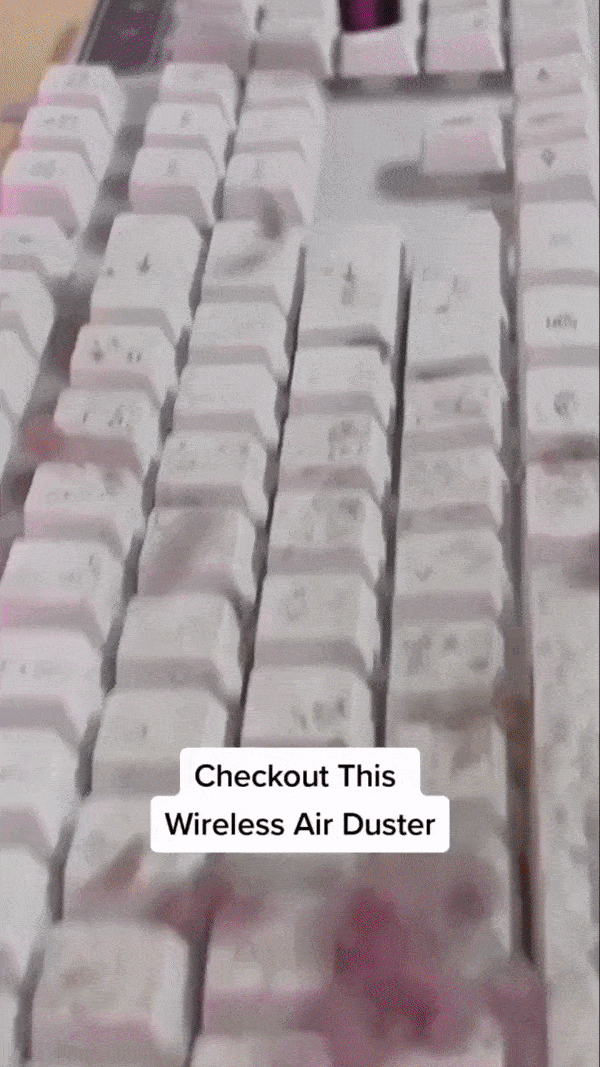 jVM cordless duster is a much much better replacement of canned dusters and you can use it as long as you want to, its more powerful, Eco Friendly and offers much more functions.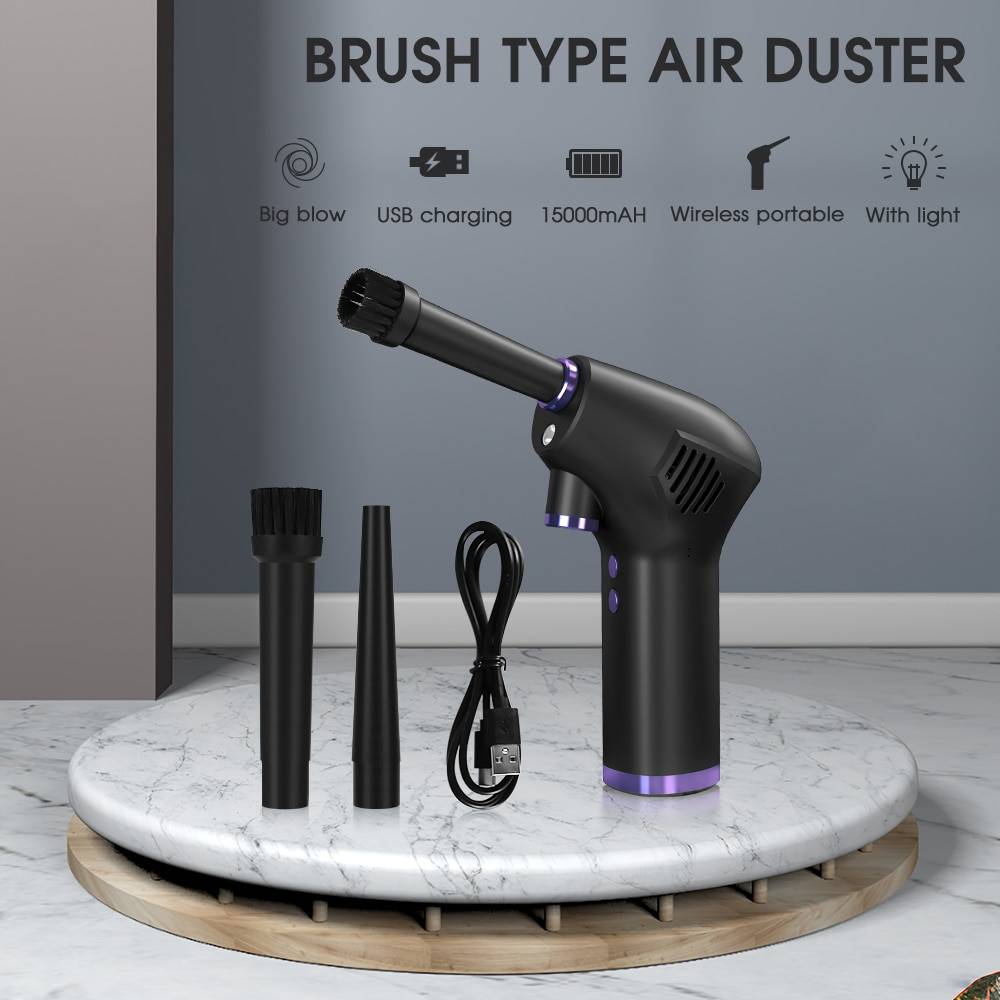 it is powerful and offers great speed in a continual air stream as compared to compressed air that you can only use it in short bursts and sometimes have to stop altogether.
It offers uSB CHARGING & 15000mAH battery along with light, Power and portability.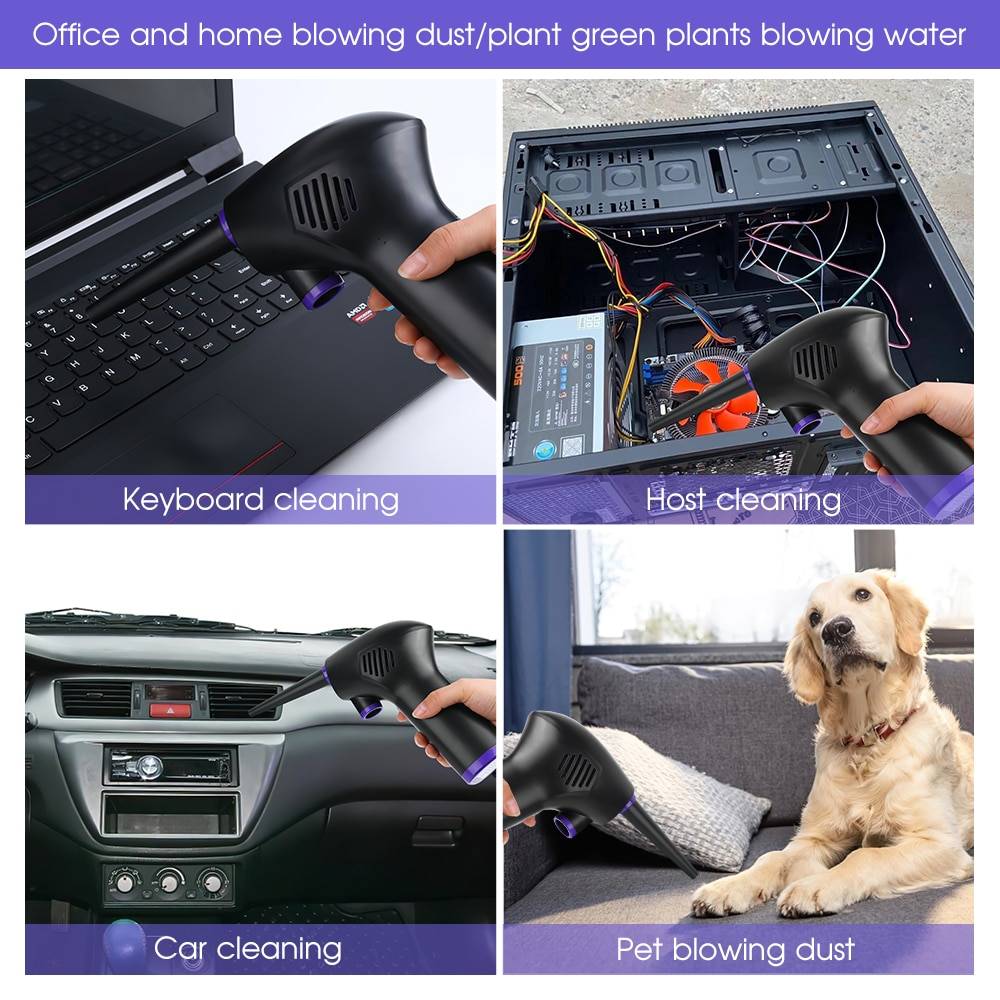 our cordless duster offers a great range of applications from keyboard/pc cleaning to cleaning pets, you can even use it to inflate balloons, collect scattered glitters in a pile and much more.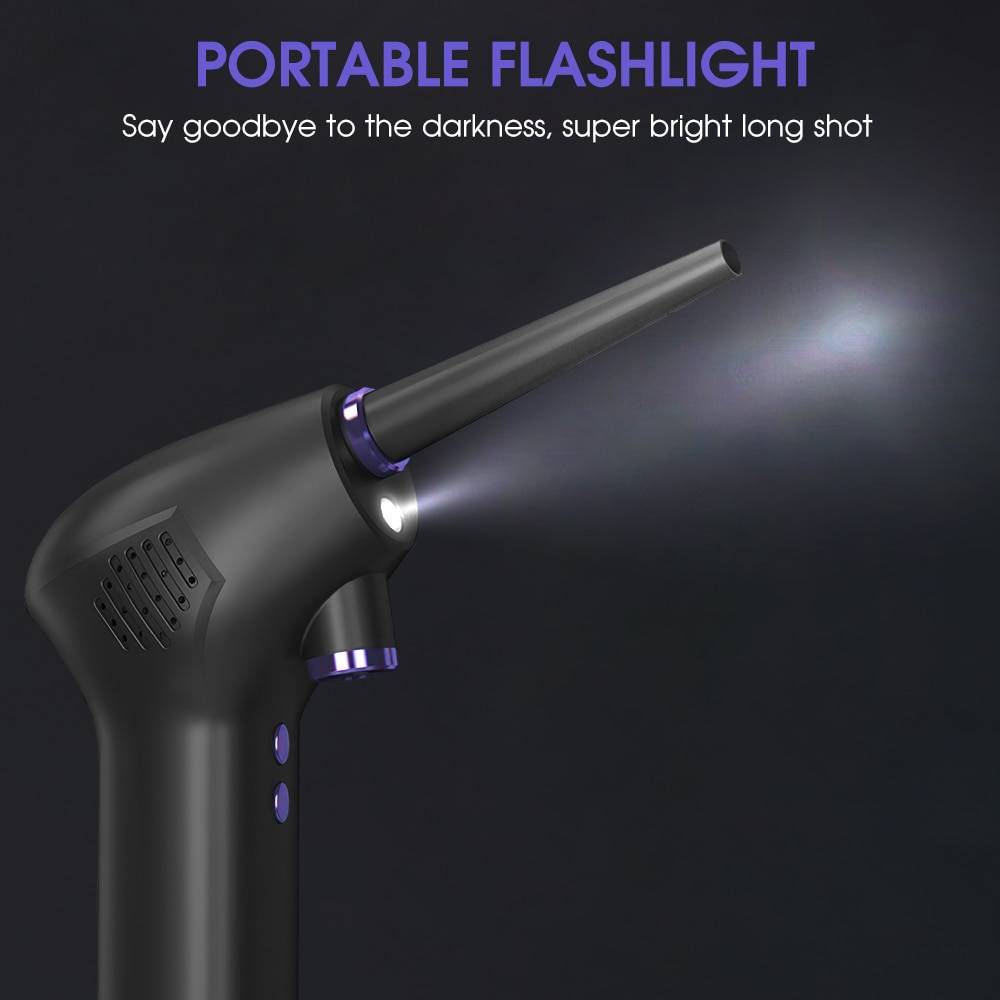 Afraid to clean in dark? we have got you covered, it comes up with a bright flash light so you don't have to run to switches every time you spill something while watching a movie.
Material: ABS
Power: 60W
Motor Speed: 45000 RPM
Wind Speed: 70m/s
Battery: 15000mAh
Item Size: 18.9 x 7.9 x 13.1cm
we offer 30 day returns and 1 year warranty, warranty will be void if the product is broken or mishandled you will get a user manual with the delivery please use it accordingly.

30 Day Money back Guarantee
If you are not satisfied with our cordless duster you can return it free of cost within 30 days, if you don't like the product you don't deserve to pay even a single penny for it.
Customer satisfaction is our utmost priority.
We offer very fast shipping and normally our products are delivered within 3 to 5 days but they can take up to 7 days maximum during peak times.
We offer 30 days returns with no questions asked.